It's a 4K World
We're well into the age of 4K now. HDTVs with 1,920-by-1,080 resolutions have been effectively placed with bigger, brighter 4K TV with four times as many pixels. 4K has gone through its early steps and various growing pains for early adopters, and is now solidly mainstream as the standard type of TV you can buy.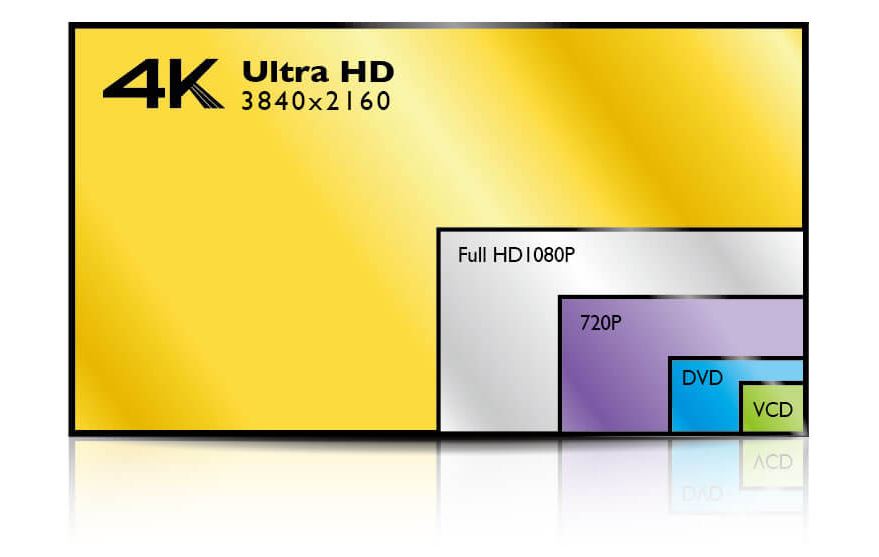 What Is 4K?
A 4K display is one with at least 8 million active pixels. For televisions, that resolution has standardized to 3,840 by 2,160.  It's four times the number of pixels on a 1080p display, and over 23 times the resolution of standard definition television.
This means 4K is obviously much sharper than 1080p. In the space that a 1080p TV holds a pixel, a 4K TV of the same size can hold four. That makes for a significant jump in clarity, assuming you have native 4K source material to watch in that resolution. 
Because the resolution is much higher, it requires more bandwidth to transmit. The HDMI 2.0 standard was developed to support 4K, and allows 2160p video to be displayed at 60 frames per second. This was initially a conern as HDMI 2.0 was becoming more commonplace.